World-Famous stars Who Vape


1 Leonardo Dicaprio
Fist celebrity vaper The Revenant" co-star, Leonardo Dicaprio. Although people have been always paying attention to this actor because of his professional skills, he got extra attention when he was spotted using his vaporizer at the SAG award ceremony in 2016.
In fact, Leo was spotted vaping for the first time at the 2013 Golden Globe Awards. For now, Dicaprio vaping all the time and it's easy to see the star with his vaporizer whatever he does. Without a doubt,  Leonardo Dicaprio vapes everywhere, and he loves it for sure!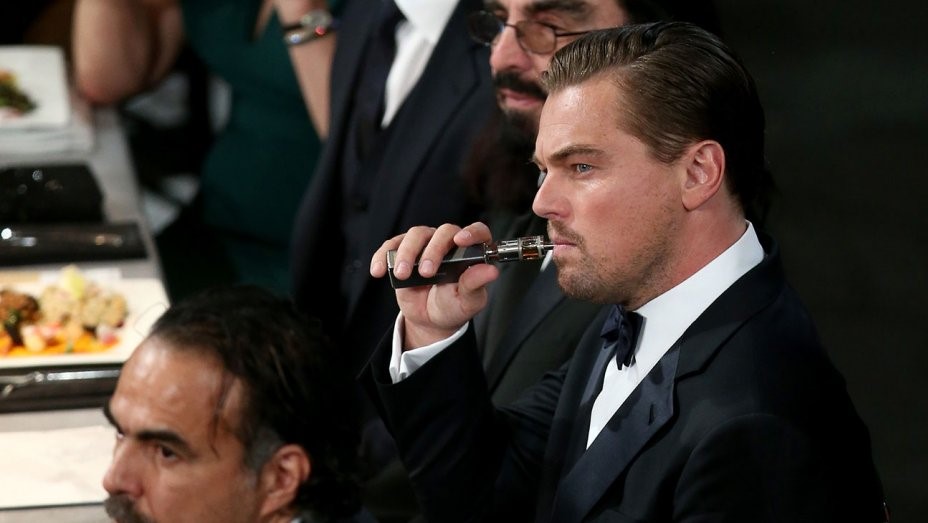 2 Tom Hardy
Tom Hardy has been vaping for years. We've even seen him vaping at events. Here he is with his trusty e-cig at an interview promoting one of his movies.

Are you ready to join these celebrities as part of the vaping community and quit smoking for good? You can enjoy eamonlee Arietta for a whole vaping period!
3 

Bruno Mars
Here's another singer on the list – Bruno Mars. Being an avid smoker, Bruno Mars' mother wanted him to quit smoking. He made her promise and 
upheld it when she passed away from a brain aneurysm in 2013. In May 2013, he wrote 
a post on Twitter
 – "Day 1 E-Cig, Gotta do it!!! This is for you mom". That's how Bruno Mars has switched from regular cigs to vaping.
4 

Vanessa Hudgens
An American singer and actress, Vanessa Hudgens, is another famous vaper on the list. She can often be seen puffing a smoke-free vape while driving or walking, and she's proud of her choice. Journalists had caught her vaping in an elegant red dress while having a lunch with her friend in Beverly Hills, and the video spread around the web quickly. However, Vanessa feels comfortable about her choice.
5 Kylie Jenner
A young American reality television star, Kylie Jenner, is watched by millions of teens around the globe. Teen girls want to be like Kylie, so it's no wonder they keep an eye on her private life and preferences. Back in 2016, Kylie Jenner was spotted with an e-cig. Being the confirmed queen of Snapchat, the news about Kylie's passion for vaping spread out quickly with the help of her followers.
6 Johnny Depp
Johnny Depp has been seen vaping on many occasions, in movies, and public. He's even vaping in the film, The Tourist.
7 

Mischa Barton
Mischa Barton isn't afraid to vape and has advocated for others to vape in the U.K. She was the frontwoman for a nationwide campaign to find Britain's most stylish vaper for Vapestick, an e-cigarette company.
8 Katy Perry
Katy Perry isn't afraid to show her love for vaping. She was once photographed vaping on an Ego Twist vape pen at her Labor Day party.